Project Bag of the Week – Vintage Teacups and Saucers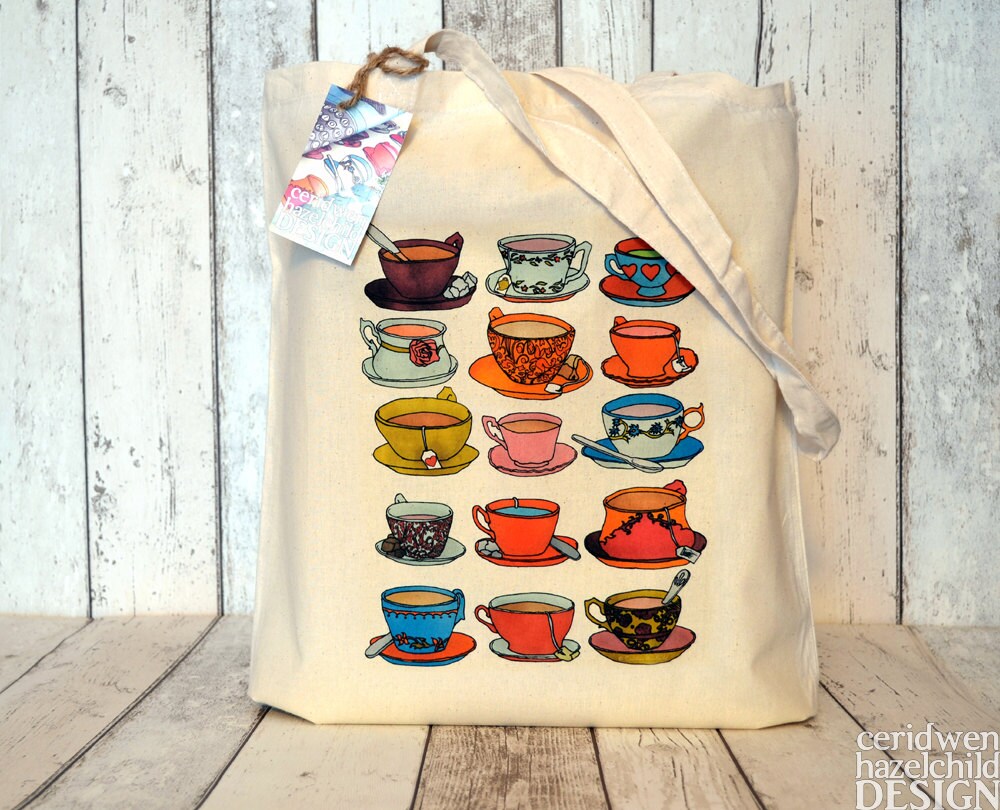 Welcome to my happy New Feature 'Project Bag of the Week'. A bit of regular material for my lovely knitterly audience or just general love of crafts and shopping. Project Bag of the Week is intended to perk up your craft storage and carrying with style and quirkiness.
I recently went on a hunt for a new project bag as my previous tote is old and has become a whole new grim shade of beige around the bottom. Whilst on my search I found so many beautiful ones that I would love to share, so I decided I'd update you with a new project bag each week.
First up….
CERIDWEN HAZELCHILD DESIGN
Ceridwen Hazelchild Designs is a great 'Project Bag of the Week' to start with due to her fabulous and warming Illustrations literally all the tote bags available in her shop are just astounding. There is a tote for everyone whether you love tea, knitting, flowers, buttons or gnomes. You will also find Ceridwen products to be very environmentally friendly which I definitely like to see with there 100% fair trade cotton or 100% natural canvas if preferred. The illustrations are all her very own and brighten up the day or your shoulder!  If I've made you curious of her work I highly recommend you nip over to ceridwenDESIGNS.
I've got one of these totes now on my wish list and I think you should add it to yours.
Also if your a designer/seller of handmade project bags/cases or totes and would love to showcase your work please get in touch I'd love to hear from you. x
Follow Me On :- Bloglovin, Twitter, Ravelry, Instagram, Facebook Or Pinterest.