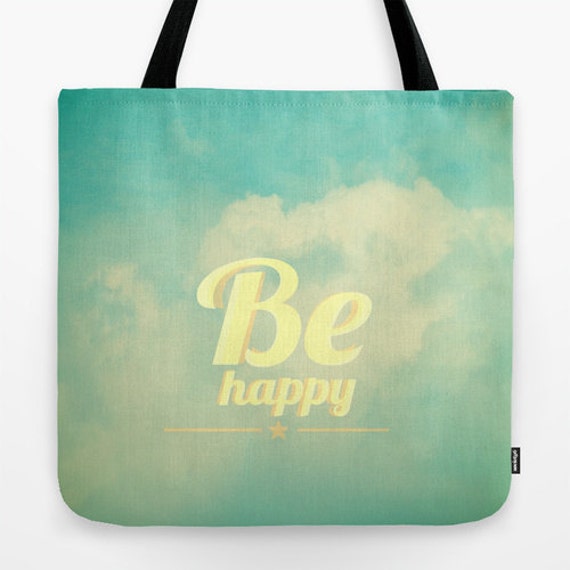 This tote resembles exactly how I've felt this past week and 'Happy'
I love this tote I think the fact it has a touch of colour rather than the plain cotton or canvas just makes my day and what girl doesn't love a good fluffy cloud or two.
This tote comes from 'SecretGardenTwo' where all the lovely gifts are handmade and print with beautiful photography. Her photography is just beautiful with an added feeling of nostalgia. All these bags are available in three sizes  13×13, 16×16 and 18×18″ it's nice to have a variety and over at secret gardens they have that with plenty of great images and little slogans.
Go over there and make yourself a bit happier!
Follow Me On :- Bloglovin, Twitter, Ravelry, Instagram, Facebook Or Pinterest.