Pattern Round Up // May 2017
Tegna by Caitlin Hunter
This top has easily caught my eye this month, it's only been out just under a week and I'm obsessed! I've been browsing yarn choices but it's got to be the perfect yarn! Simple but elegant and can be dressed up or casually with dresses and jeans. For me as well that comfortable fit of extra room and light weight yarn and short sleeves are perfect for the spring/summer season. And it's got 15% off till 20th May through ravelry.
Follow Caitlin @boylandknitworks
Flyway Twist by Veera Valimaki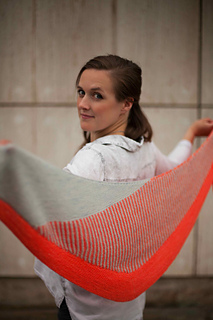 This is one I've spotted from Veera and Joji Latest collection Interpretations 4 and love the fact it only takes two skeins of fingering weight to create this beautifully long wrap/shawl. It's also contains two of my favourite stitch patterns garter stitch and the fun loving Brioche stitch. This is gorgeous and who would struggle only picking out two favourite skeins from there stash. Definitely one I'm aiming to knit soon. It's also quite a reasonable priced pattern and even better if you want to treat yourself to the whole collection it's filled with beauty and colour.
Devonia Cream By Francesca Hughes
I Literally adore this sweater and spotted it on this months cover of Knitting and had to treat myself to a copy. Francesca is entering the designing world with some beautiful knits recently published in Knitting and Pom Pom Quarterly. She spent some years working along side John Arbon at his Mill and you may have spotted her working alongside them at Yarn shows. But she's now branched out into designing her own pieces of truly beautiful knitwear. This one I particually love because I'd been dreaming up something similar for a while and was too lazy. But that cable detail running along the side and raglan shaping just draws me in. And not only that it's knitted in John Arbon's latest yarn creation 'Devonia' I'm looking forward to touching this yarn some point soon.
Pick up your copy of knitting from you newsagents but here
Ravelry
for a further nosey.
That's this months round up of patterns that have certainly caught my eye for my knitting future.